Programs & Activities for 55+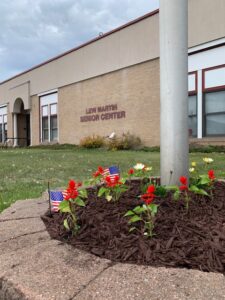 The Senior Center offers a variety of activities and classes for people over age 55. You do not need to be a member to be involved–just come on by!
Follow us on Facebook for updates on current events and activities.
Some of our regular classes and activities include:
Bingo!
Join us Wednesdays for Bingo. Boards are available at 12:30; Bingo starts at 1 pm. 50/50 raffle, cash prizes and lots of fun.
Cards and Games
Including cribbage, smear, board games, and puzzles.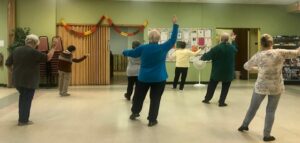 Tai Chi
Take a free Tai Chi class Tuesdays & Thursdays 10-11am.
Crafts
Craft activities may include quilting, wreath making, jewelry making and more.
Exercise Class
Chair-based exercise class meets Monday, Wednesday and Friday from 9:15-10:00. Be a regular, and come early for coffee and conversation.
Membership
Membership helps support your Center! January-January rate: single $12/year and $20/year for couples, includes a newsletter.
Volunteer
We're always in need of volunteers at the center.  Join us.