WIC
Apply for WIC: Online Application (WIC will call you to schedule your appointment)
WIC Income Guidelines can be found here:
eWIC Rights and Responsibilities can be found here:
USDA is an equal opportunity provider and employer.
Please find the full non-discrimination statement here.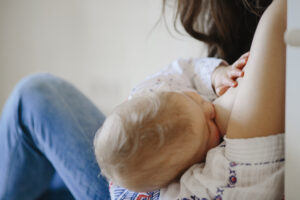 WIC is the Special Supplemental Nutrition Program for Women, Infants and Children.  It began in 1972 and is funded by the U.S. Department of Agriculture (USDA).  The Wisconsin Department of Health and Family Services, Division of Public Health administers the Program in Wisconsin.
The goal of the WIC program is to support and educate pregnant, breastfeeding and postpartum women, infants, and young children in achieving optimal health and nutrition!
(Click here for a YouTube Video to learn more about the WIC Program!)
WIC provides:
Healthy foods including: milk, eggs, cereal, fruits and vegetables, whole wheat/whole grain foods, juice, canned or dried beans and peas, peanut butter.
Practical tips on feeding infants and small children, healthy eating during pregnancy, meal planning, etc.
Help with breastfeeding.
Iron rich infant cereals, fruits and vegetables and meats.
Infant formula for babies that are not 100% breastfed.
Fit Families program for preschoolers.
Referrals to community programs.
Farmers' Market Vouchers.
eWIC card for shopping! No more paper checks!
---
WIC FAQs
What can I expect at my WIC Enrollment?
Step 1: WIC staff will collect and verify proof of address, identification for all applicants, and income or program participation.
Step 2: A short health assessment is completed by trained WIC staff.  This includes height and weight measurements and may include a blood test for iron (hemoglobin).
Step 3: A Dietitian/Nutritionist will assess your nutrition needs and determine your WIC food benefits.
Step 4: WIC staff will activate your eWIC card, load your benefits, and discuss how to shop and use your card.
Step 5: Shop with your WIC benefits!  Food benefits are loaded every three months.
---
Where Can I Shop With WIC?
Download the Wisconsin MyWIC App in the Apple Store or Google Play store
View your benefit balance, scan food items, find WIC stores, and receive WIC messages & alerts.
---
Shop at:
Super One Foods,  Walmart, and Walgreens (formula products only)
Your eWIC can be used in any WIC approved store in Wisconsin.
---
How Do I Use My WIC Benefits?
Watch the video 'Shopping for WIC Foods'
Refer to the WIC Shopping Guide https://www.dhs.wisconsin.gov/publications/p4/p44578.pdf
---
WIC Quick Links
How to Register for wichealth.org
Cómo registrarse en wichealth.org
Informar El Abuso Del Programa WIC
---
---