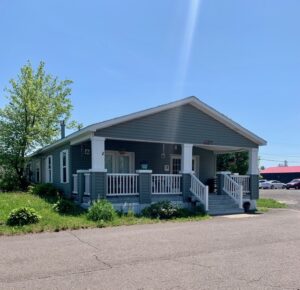 Do you care for a loved one with Alzheimer's? Is someone in your family experiencing symptoms of Dementia? There is help available through the Northwest Wisconsin Community Service Agency, Inc.
Memory Lane Adult Day Services offers care for your loved one experiencing Alzheimers or Dementia while allowing you a break from care giving.
Memory Lane Adult Day Services offers you the confidence of knowing your loved one will be well card for with respect and special attention paid to their specific needs.
Safe and Friendly Environment
Trained Staff and Volunteers
Hot Lunch and Nutritious Snacks
Socialization
Individual Care Plans
Exercise
Daily Activities
Laughing and Reminiscing
Sharing a Skill or Talent
Learning New Things
Our Mission

To improve the quality of life for older adults with Alzheimer's and other dementia by offering adult day services committed to enhancing and maintaining self-respect, dignity and maximum independence; and to offer time off to caregivers who are responsible for an adult in need of supervision and care.
Services are available Monday – Friday 9:00am-2:00pm
at both Superior and Ashland locations
In Superior:
502 Tower Avenue
715-394-2587

In Ashland: 715-292-6400
Funding for memory lane comes from grants, donations, participant fees and community support. Transportation and scholarship monies may be available to those who qualify. Volunteer opportunities are available and volunteers are always appreciated!! Work with individuals with Alzheimers and other forms of dementia
A program of Northwest Wisconsin Community Services Agency, Inc.